With qualified Diesel Mechanics, we are ready to carry out servicing, maintenance and repair, or replacement of your diesel engine or power transmission systems. We have considerable experience with new installations, mounting systems, alignments and chocking of engines and gearboxes. We have all the tooling and gear required for lifting, overhauling, testing and painting your engine or transmission. 
If you have problems with your diesel engine, marine transmission or a general service water pump, we're ready to assist.
We have have recently signed an agreement with the exclusive importer of Mitsubishi Marine Engines to become the South Australian distributor for the Mitsubishi Marine heavy duty engine line-up. 
With a ratings ranging from 290kW through to 3000kW in the high and medium speed diesel market, Mitsubishi offers a serious contender with powerful performance, high reliability, low maintenance, space saving and low fuel consumption from a mechanically controlled engine. All while meeting relevant regulations.
Please contact us with your next re-power enquiry.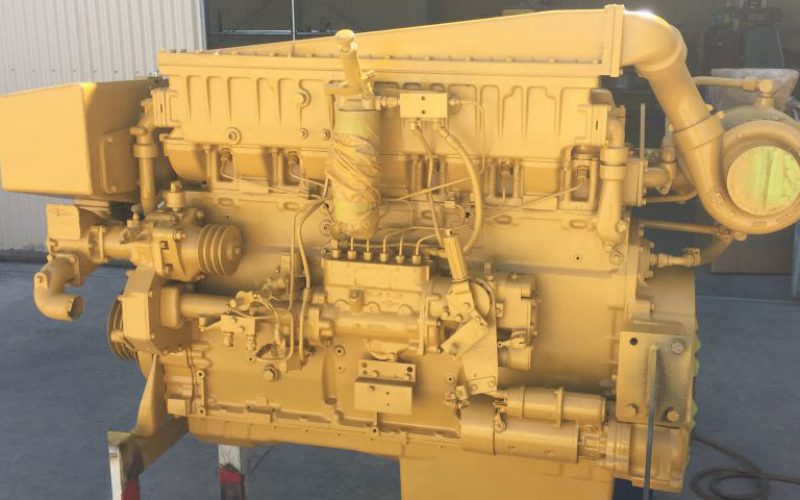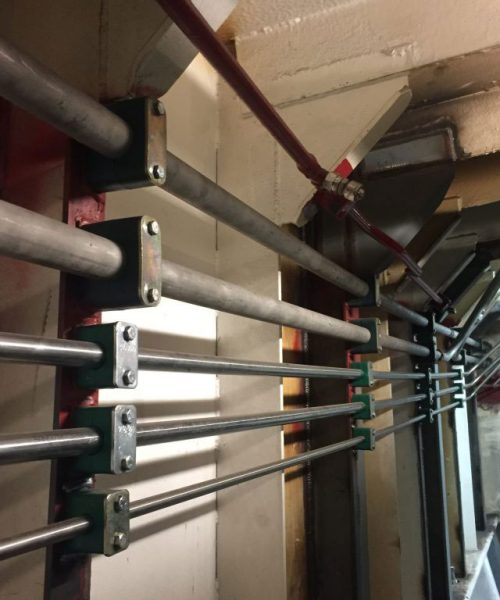 Fluid power systems are an integral part of any commercial vessel, especially true with the fishing and workboat fleet. We have a sound knowledge of many different systems and applications from simple open centre circuits to complex transmission systems and logic controls. Utilising our portable systems testing equipment, we have the capacity to carry out complex testing of hydraulic systems to diagnose faults that have the ability to keep your vessel at the wharf.
We have the capability to modify your existing system to incorporate new or extra machinery, or we can design entire new systems ranging from small electric or diesel-powered systems, through to complete new build system design and installation.
Additionally, we have a fully stocked workshop with hydraulic hose making capabilities. We stock all of the common thread forms as well as some of the more exotic types.
Our recently commissioned 60hp hydraulic test rig, in conjunction with a digital 400lpm flow meter, gives us a competitive edge when it comes to testing of pumps, motors, cylinders and valves. We have a sound knowledge of electro-hydraulics commonly employed in thruster systems and remote controlled equipment.
Give us a call next time you have an idea or a hydraulic breakdown, we're ready to help.
Due to the many years spent in and around shipyards, we have extensive experience with shafting systems, propellers, rudders, turning systems and thrusters of any type. We have serviced propeller shafts of fixed and controllable pitch type and presented for survey, with reporting and calibration services also available.
We can supply new shaft seals of rotary lip, compression or packing styles and bearings in either white metal or composite.
We have the ability to straighten damaged propellers and carry out weld repairs when necessary utilising OEM guidelines and stress relieving where required.
We have extensive experience with transverse thruster systems and azimuth drives commonly employed in the towage industry.
We have the capability to manufacture new parts in-house including shafts, couplings, retaining nuts and retro-fitting of new seal assemblies.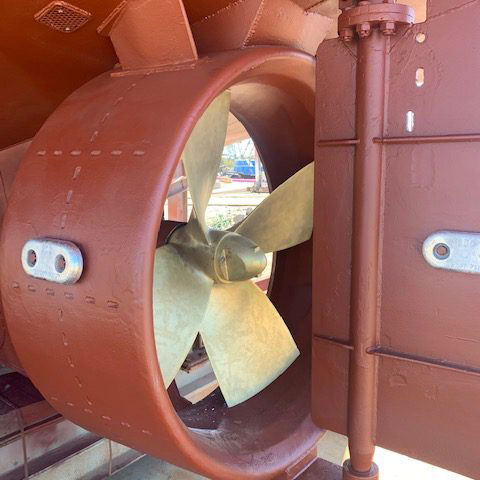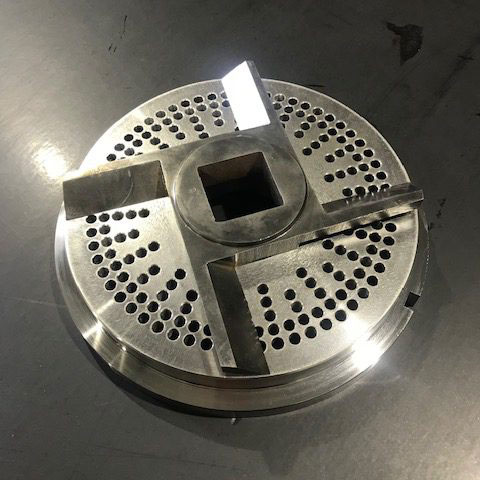 Incorporating a small but well tooled machine shop has given us a competitive edge when it comes to supporting our other activities. Being able to manufacture or re-machine winch drums, shafts and brakes allows us to control productivity.
We have turning capabilities from 450 x 1500mm up to 850 x 6500mm.
Milling, shaping, slotting, drilling and boring operations are all within our capacity. We have recently invested in a horizontal boring machine that provides the capability to repair damaged shafts and holes that are part of an awkward or larger structure, or line-bore parallel holes in a large work-piece. We have completed numerous repairs to crane bases and columns that would have otherwise been left condemned. We have manufactured new propeller shafts, couplings and associated gear to AMSA requirements, pump shafts, pins, bearings and bushings.
When utmost precision or production type jobs present themselves, we have access to CAD design and CNC machine shop operators in Adelaide for the perfect finish.
In support of the Companies other capabilities, we have our own  fabrication area with modern cutting and welding equipment. We have machines available to weld mild steel, stainless steel and aluminium in MIG, TIG and MMA welding methods.
We can carry out small repairs in-situ or manufacture large commercial scale winches.
We have a close working relationship with CNC plate processing operators in Adelaide which allows for efficient and accurate cutting of plates and sheet. 
We have in the past modified and manufactured equipment ranging from large hydraulic reservoirs and winches to stainless steel vacuum offloading systems.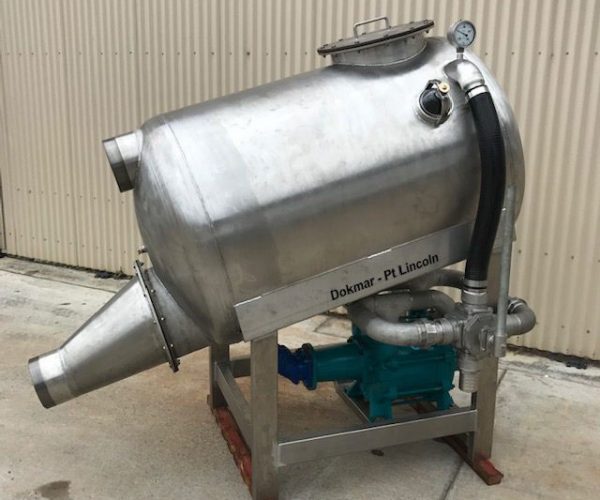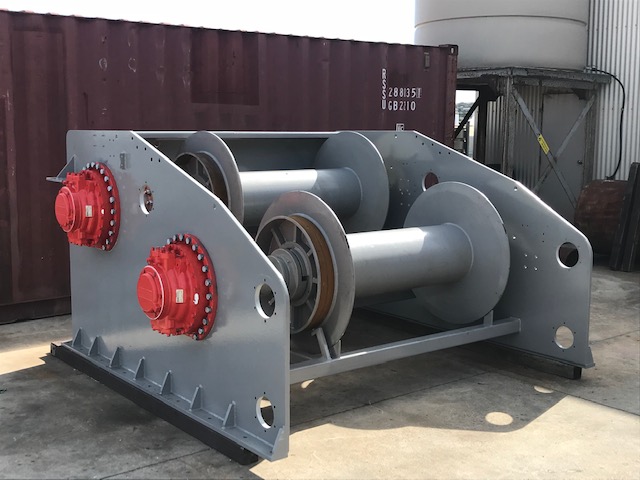 The handling of large, heavy and often cumbersome loads while at sea is a common thing, at the forefront of this will be a winching system of some order.
We have the ability to repair or overhaul your current winching systems, or design and manufacture a new winch of any type.
We have manufactured winches from neat little A-class long line winches through to 25T lazy line winches. We have a design in place for the 3T hydraulic capstan that is so commonplace in and around Pt Lincoln.
With your input, we can run calculations to provide information on theoretical line pull, drum storage capacities and braking power requirements.
From trawling to longlining or purse seining, we can help keep your equipment operating smoothly.